Several years ago, a rental car driver used to look up to the sky whenever an airplane flew past and told himself that he would one day take a plane ride. Today, this very same driver and former Tanoto Foundation scholar has taken not just one but several plane rides, representing Indonesia at various international events around the Asia-Pacific region. Last year, Simon Pangihutan Simorangkir represented Indonesia as the country's sole delegate in the APEC Edutainment Exchange Program (AEEP) and the APEC Future Education Forum (AFEF) in Hanoi, Vietnam.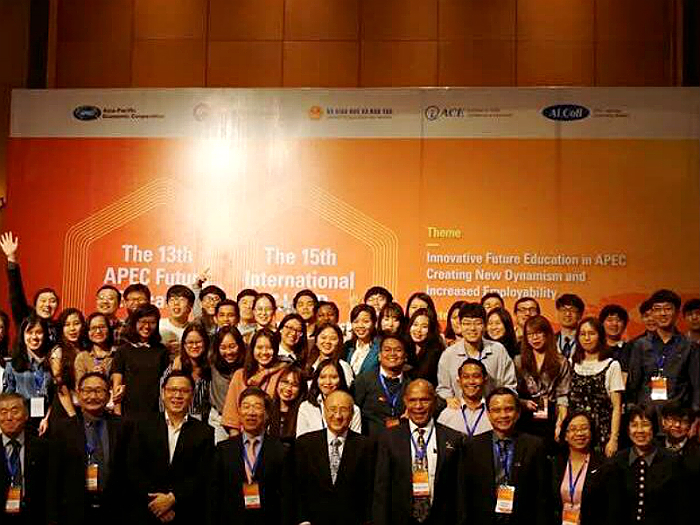 But life wasn't all roses for Simon. Despite several challenges, he did not let them get in the way of getting a good education. In order to finance his high school education, he worked hard as a car rental driver on weekends.
In 2012, he was one of the successful applicants to receive a Tanoto scholarship. He then pursued a degree in Chinese Literature at North Sumatra University in his hometown of Medan, Indonesia, graduating in 2016. Currently, he is finishing his Masters in Business Administration at Zhongnan University of Economics and Law in Wuhan, China.
As one of the Foundation's scholars, he took part in the Tanoto Scholars Gathering, an annual event where character and skill building workshops challenge participants to become leaders of the next generation. 
Inspired by Chairman and Founder Sukanto Tanoto's wish for scholars to find ways to "pay it forward", he established the Youth Love Community for Children organization or KOPECIDA (Komunitas Pemuda Cinta Damai Anak) in Medan. The organisation provides free learning facilities and conducts workshops to raise children's interest in reading.
Looking back at his past fills Simon with hope for the future. He urges young people to dare to dream big but reminds them to be prepared to put in the extra effort to accomplish that dream.
"There is no dream that's too big. However, the effort you put in to realise that dream must be as big as the dream itself," he says.
– – –
Since its beginnings in 1981 in Besitang, Indonesia, the Tanoto Foundation has provided over 20,000 scholarships across the country. It has also built schools, improved educational facilities and provided training to thousands of teachers.
For the latest updates, follow Tanoto Foundation on Facebook, Twitter, LinkedIn and YouTube today!