What do textiles, baby wipes, ice cream and high-performance tire cords have in common? Diverse as they are, they all contain specialty cellulose, an ingredient that holds consumer and industrial products such as these together.
One of the world's largest producers of specialty cellulose is Bracell, whose operations in Brazil consist of a secure renewable plantation that grows eucalyptus trees on its 150,000 hectares of pristine freehold land – equivalent to some 180,000 soccer fields – and a state-of-the-art mill to produce specialty grade dissolving wood pulp and rayon grade dissolving wood pulp.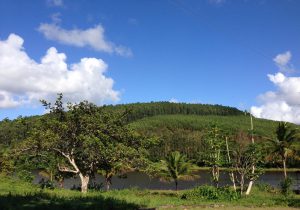 Bracell's Privatisation
Yesterday marks a new milestone in Bracell's development, as the company completes a US$1.1 Billion privatisation exercise. With this initiative, Bracell will be part of the Royal Golden Eagle (RGE) group, which manages world-class companies operating in pulp and paper, palm oil, viscose staple fiber and energy, with combined assets exceeding US$15 billion and more than 50,000 employees.
Bracell, which has delivered total shareholder returns of 273% over the last three years, has garnered several accolades including:
"The Excellence of Listed Enterprise Awards" for five consecutive years between 2011-2015 from Capital Weekly
Best Environmental Responsibility Company in 2015 from Corporate Governance Asia
Asia's Outstanding Company on Corporate Governance for three consecutive years between 2012-2014 from Corporate Governance Asia

Then, Now and the Future
When Bracell was first listed on the Hong Kong Stock Exchange in 2010, its business consisted of dissolving wood pulp and viscose staple fiber. In December 2014, Bracell disposed of its viscose staple fiber business in China and distributed the proceeds through a special dividend of US$618 million. Starting 2015, Bracell focused solely on its Brazilian dissolving wood pulp operations, turning into a leading global pure-play specialty cellulose producer and has not looked back since.
Looking to the future, Tey Wei Lin, Bracell's Chief Executive Officer said, "As a private company moving ahead, our business strategy and commitment to our customers and business partners are unchanged. Leveraging on our integrated and sustainable plantations in Brazil, we remain focused on producing value-added, high-quality specialty cellulose and offering best-in-class service to our customers."
The above images were submitted by Bracell employees in Brazil, as part of the second annual RGE photography contest.
Feature image – Clebson
1st Image in article – Letícia
2nd Image in article – http://www.bahiaspeccell.com/en/