Apical Group, one of the largest exporters of palm oil in Indonesia, recently became a partner of Tropical Forest Alliance 2020 (TFA 2020).
Founded in 2012, TFA 2020 is a global public-private umbrella partnership which brings together governments, private sector, and civil society organisations to reduce deforestation associated with the sourcing of palm oil, beef, soy, and pulp and paper by 2020.
TFA 2020 aims to foster cross-sector collaboration based on a common understanding of the barriers and opportunities linked to deforestation-free supply chains.
Partners exchange knowledge, expertise and best practices on forest and ecosystem conservation, and improve planning, management, and monitoring of deforestation and degradation, by leveraging on TFA 2020 as a collaboration platform.
TFA 2020 partners currently include fellow RGE-managed business groups Asian Agri and APRIL. Other partners include the Indonesia Business Council for Sustainable Development (IBCSD), the Indonesian government, and the United Nations Development Programme (UNDP).
Collaborating with TFA 2020 offers an additional avenue for Apical, a signatory to the New York Declaration on Forests, to work with different organisations on initiatives to drive sustainability among businesses.
"This partnership is aligned with our company's core values and bigger purpose of creating positive change in the communities we operate in," said Dato' Yeo How, President of Apical Group.
As a socially responsible corporate partner, Apical supports local communities by developing their infrastructure and providing better market access for their products. Apical believes that supporting smallholders is an integral part of its business model, helping fulfil the company's sustainability and business objectives.
"We look forward to supporting TFA 2020's mission and to collaborate with others on initiatives that create positive change in the areas of sustainability and deforestation," Dato' Yeo continued.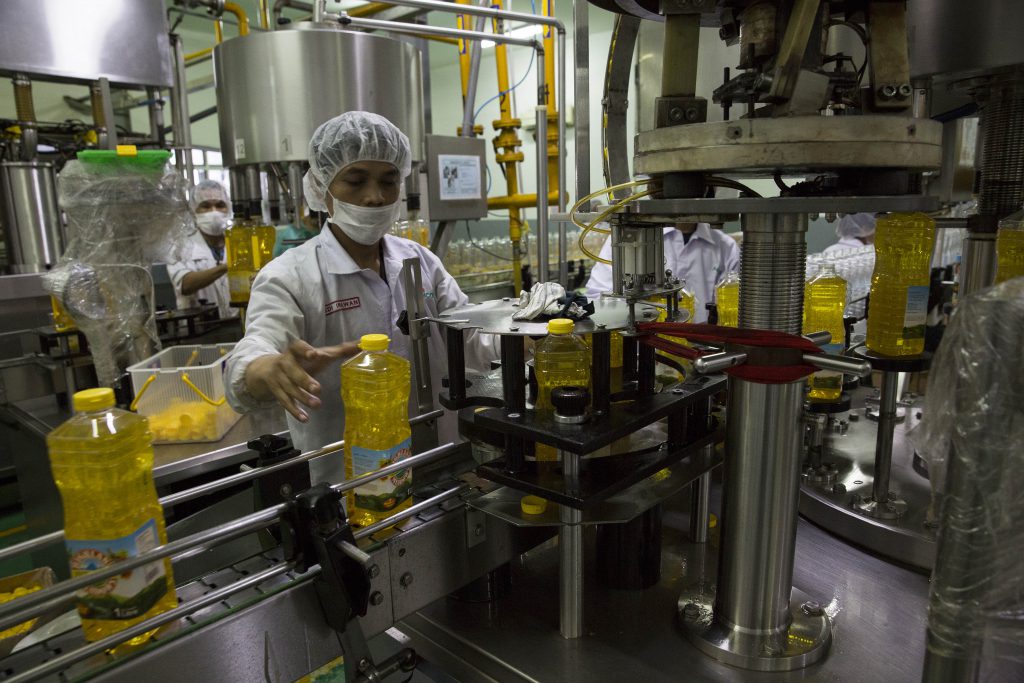 Dato' Yeo further said that establishment of the partnership is timely, as Apical Group is embarking on a journey to adopt and contribute towards achieving the United Nations' Sustainable Development Goals (SDGs).
"We believe that every individual and company can play a role. Collectively, we can mobilise businesses and communities to discover business-led solutions and technologies to address the world's biggest sustainable development challenges," Dato' Yeo affirmed.
Apical is already partners with organisations and accreditation bodies including Daemeter, Proforest, The Forest Trust (TFT), Roundtable on Sustainable Palm Oil (RSPO) and the International Sustainability and Carbon Certification (ISCC), and holds various capacity building programmes for farmers and smallholders in palm oil sustainability and traceability, in a bid to empower them and eventually their communities.  
Last year, Apical published its first sustainability report, demonstrating its efforts to transparently disclose sustainability performance and milestones, as well as how it is addressing challenges in achieving them. In his report review, Surin Suksuwan, Proforest Southeast Asia Regional Director commented, "As a partner to Apical in implementing their sustainability policy, it is clear that Apical is on track with its mission to improve and elevate sustainable practices within its supply chain. In view of the complexity of conditions in its supply base, it is commendable that Apical has arrived at this level of disclosure on the material issues in line with its policy commitments."
Apical's leverages on its reliable and broad sourcing network in Indonesia as well as its integrated refinery assets at strategic locations in Indonesia and China. Its efficient logistic channels enables it to deliver to a wide range of clients from international trade houses to local industrial buyers.
Click here to read Apical's 2016 Sustainability Report.