Asian Agri one of Asia's largest palm oil producers with an annual capacity of 1 million tons of crude palm oil (CPO), demonstrates its commitment to deeper stakeholder engagement, increased transparency and more traceable supply chains in its 2015-2016 Sustainability Report. The company believes that as a versatile product with a variety of uses, palm oil must be produced sustainably based on economic, social and environmental viability. The company works with its 30,000 plasma smallholder partners as well as independent smallholders, operating with the 5C business principle of doing what is Good for Community, Good for Country, Good for Climate, Good for Customer and Good for Company.
Guided by its sustainability policy, several progress and achievements from 2015 to 2016 include:
Significantly increased of plantations and mills tallying 86% for RSPO, 90% for ISPO, and 100% for ISCC certifications
partnering with Yayasan Setara to map independent smallholder supply chains in Jambi, and subsequently in Riau and North Sumatra
Increased engagement with independent smallholders who manage 25,000 hectares of plantations
Increased traceability to plantations to 98% in 2016 from 73% in early 2015
Increased its focus on research and development of the high-yielding Topaz seedlings
Launched the Fire Free Village Programme, partnering with 9 villages in Riau and Jambi that resulted in a 50% decrease in burnt areas in 2016
Partnered with industry peers to form the Fire Free Alliance, a voluntary multi-stakeholder group initiated for the management of recurrent haze and fire problems occurring in Indonesia
Participated in the convergence of HCSA guidelines produced by the HCS Steering Group
Launched the Sustainability Dashboard and established a grievance mechanism for increased transparency and accountability
Built 5 biogas plants to process waste from palm oil mills, generating about 1.4 to 2.2 MW of electricity; AA aims to have 20 biogas plants in 2020
Expanded the reach and scope of its community development initiatives including developing alternative sources of income, improving community infrastructure including health and sanitation services, improving the quality of education, as well as providing donations and gifts to various communities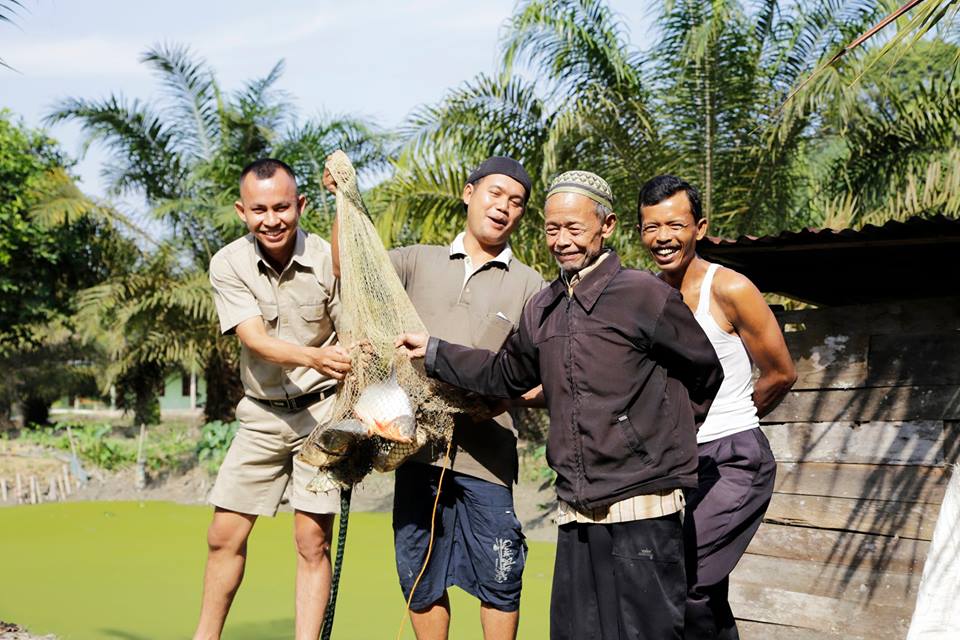 "Deepening engagements with our key stakeholders was a key priority over the past two years," said Kelvin Tio, Managing Director of Asian Agri. "By continuing to engage our stakeholders, deepen our partnerships, investing in research and development, and positively contributing to the development of the communities where we operate, we know that our journey towards fully sustainable and traceable operations will soon become a reality."
Tiur Rumondang, RSPO Indonesia Country Director said, "Bringing the vision to transform the market to make sustainable palm oil the norm to life requires every single one of our members. We appreciate the commitment and achievements made by our members in Indonesia, including Asian Agri. We especially applaud the group's accomplishment of 86% RSPO certified area to date, and their commitment towards 100% certification by 2018, along with the efforts undertaken with initiatives to support smallholders in Indonesia."
Ir. R. Azis Hidayat, MM, Head of ISPO Secretariat also commented, "We express our appreciation to Asian Agri Group for the strong commitment it has demonstrated to implementing ISPO. Our records show that 90% of Asian Agri's estates and mills have been ISPO certified. The company has also been recognized for its smallholder empowerment program which enables Plasma and independent smallholders to obtain ISPO certification."
Asian Agri actively engages its smallholder partners, sharing with them best practices in sustainable operations as well helping them obtain certifications. This not only results in a more traceable supply chain but also helps smallholders reduce costs and increase operational efficiency. The company has a zero deforestation policy and is also committed to protecting High Carbon Stock (HCS) and High Conservation Value (HCV) areas, and to respecting the rights of communities, workers and farmers.  Its Integrated Pest Management approach utilizes natural predators to control oil palm pests.
Click here to read Asian Agri's 2015-2016 Sustainability Report.