Editor's Note: This article, contributed by Jaron Koh Jun Jie, a MBBS Phase II student at the NUS Yong Loo Lin School of Medicine, first appeared in the Feb 2017 edition of MediCine Newsletter. Jaron Koh is a Tanoto Foundation Scholar who participated in Project Sukacita V, using his medical knowledge to conduct health screening & lessons for the local community.
The rural folk of Pekanbaru lead a very simple way of life, compared to the relatively luxurious lifestyle of many Singaporeans. Some problems they face include the lack of access to healthcare and health information. When they fall ill or develop health conditions, it is not instinctive of them to seek medical attention or visit a doctor as the nearest medical centre is often miles away. The people of Pekanbaru also have relatively little knowledge about nutrition and the importance of proper hygiene practices.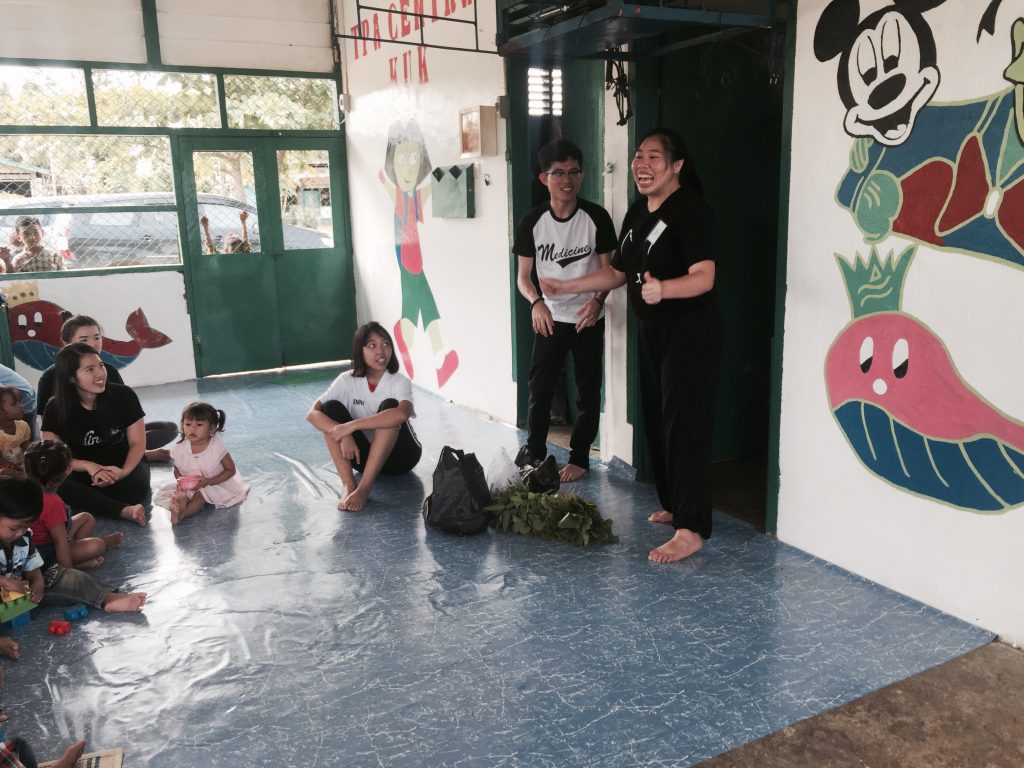 With these issues in mind, Project Sukacita wants to address these challenges through programmes and activities that serve to educate the people in this community and also address health concerns of the children. Out of the total of 25 students in Project Sukacita, 15 of us came from the NUS Yong Loo Lin School of Medicine, while 10 came from the Singapore Management University and Nanyang Technological University's IndoClub. While the medical students contributed knowledge about health, diseases and nutrition, the Indonesian students were our translators to convey our messages to the locals. Some of the healthcare problems that the local people commonly face are illnesses such as dengue, malaria, rashes, epistaxis (nose bleed), infections, diarrhea, vomiting, fever and flu. Many kids were also growing too slowly for their age and this could be a result of malnutrition.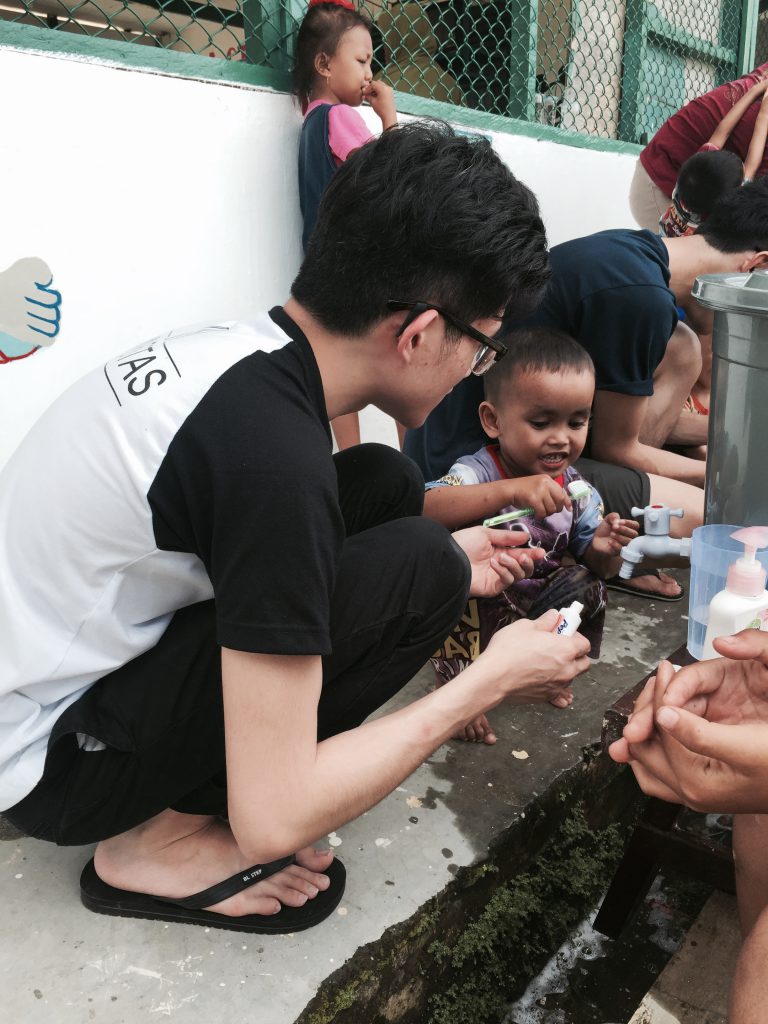 Thus, we designed a health talk for the nannies of the children to address these conditions, shared simple ways of managing these problems and also taught them important warning signs that indicate an urgent need for medical attention. I also conducted basic Nutrition Education sessions for the kids, who learned about important nutrients they should find in their diet, like vitamins, proteins and fibre.
As all of the children and their nannies could only speak and understand Bahasa Indonesia, there was a huge language barrier to overcome. I managed to facilitate simple activities like washing hands or brushing teeth after picking up some basic Bahasa Indonesia, but it was simply beyond me to conduct Health and Nutrition Education talks on my own. Thankfully, the Indonesian students helped to translate the talks and sessions so that the people and children could understand.
The most memorable moments for me were during the personal hygiene education sessions, where we taught the children how to wash their hands thoroughly with soap and how to properly brush their teeth. It was a really heartening experience to see the bright smiles on these adorable faces when they became so pleased on learning how to tend to their personal hygiene.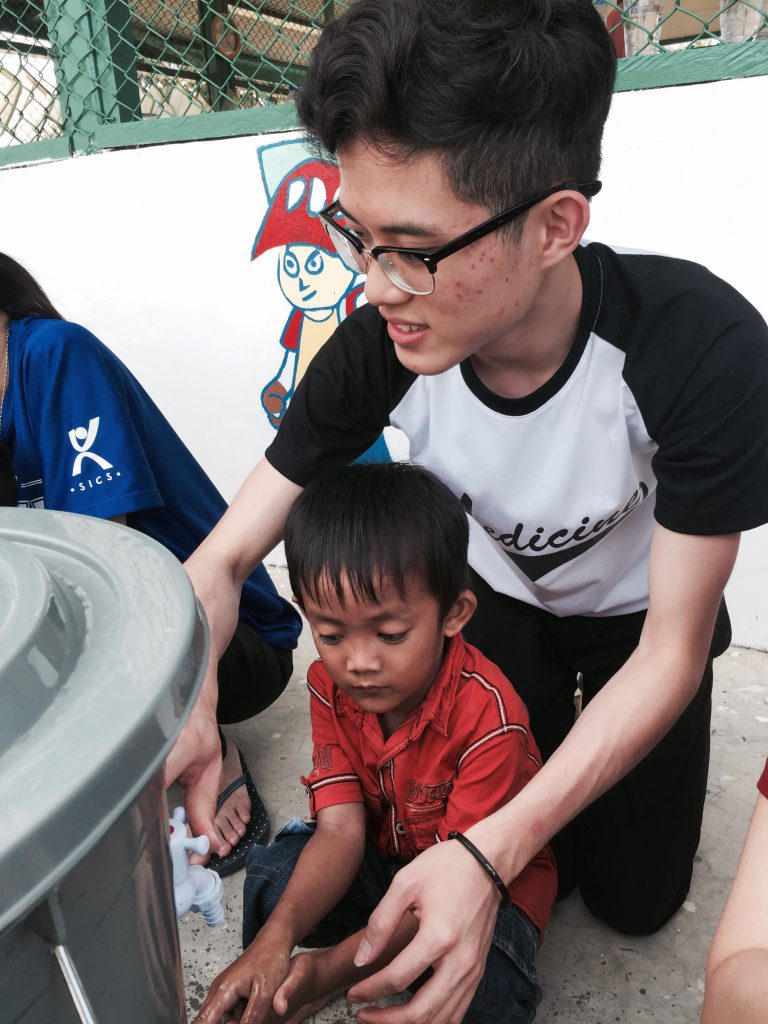 Taking part in this project allowed me to appreciate how much I have learnt since entering medical school and how everything I have learnt had such important application.
For instance, as a second-year medical student, I could apply the knowledge that I have gathered so far and share this with the nannies. From simple recognition of signs and symptoms of common tropical illnesses, to the use of life-saving Oral Rehydration therapy in the case of severe watery diarrhea, I am very certain that these tips would go a long way to benefit the children of this community.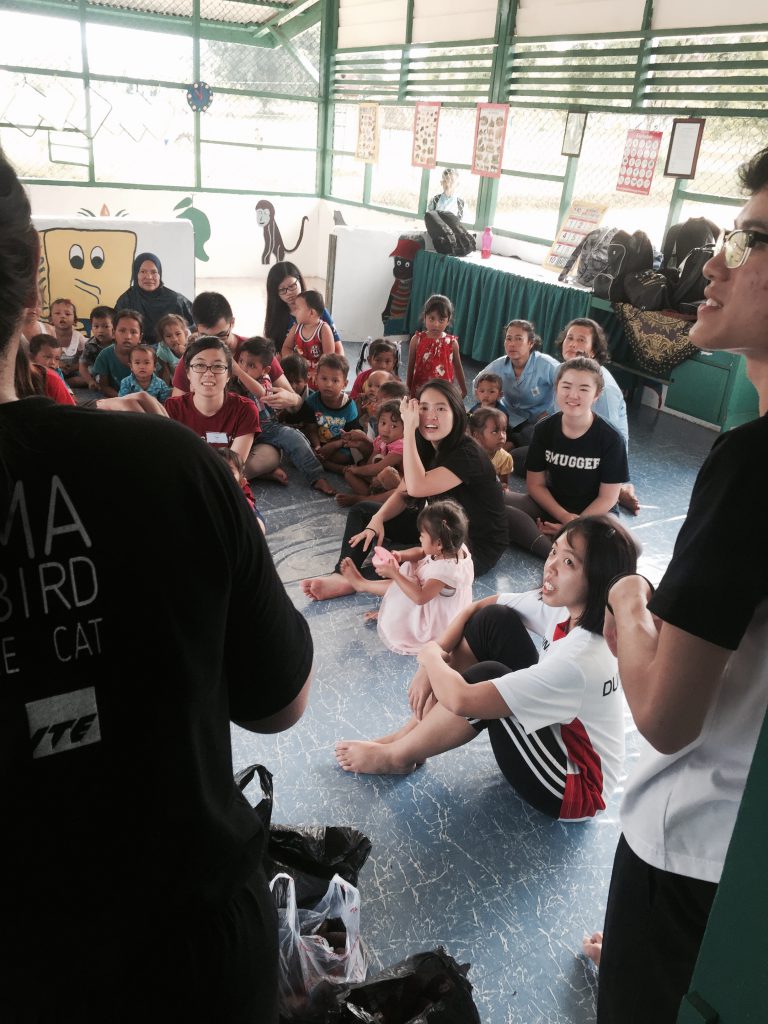 Tanoto Foundation, founded by Indonesian entrepreneur and philanthropist Sukanto Tanoto, gave me a helping hand when I needed it the most and I owe the foundation a huge debt of gratitude.  As such, I hope to cherish every moment and opportunity I have to pay it forward, and Project Sukacita was such an opportunity. 
When we extend kindness, we also inspire the people around us to do the same. The recipient too will also be galvanised to pass on this act of kindness. I believe in the "Virtuous Cycle", where a simple act of kindness can kick-start an endless ripple.
With no doubt, each and every one of us has been a recipient of altruism or kindness at some point in our lives and it is never too late or early to give something back to society.